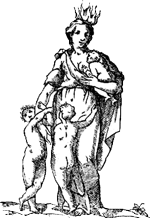 Palma Choralis has been as yet a self-financing entity which since 2006 has planned and conducted its activity through founders' investment, self-promotion and commitment of supporters and sympathizers.
Now we need you to go on with all our activities…please support us and make a donation!
Even your one-off donation will support our activities – music, education, research, popularisation, etc. – and will make a difference!
Palma choralis con il Gruppo di Ricerca e l'Ensemble di Musica Antica ha ideato e condotto dal 2006 numerosi programmi concertistici, masterclass, conferenze e attività di alta divulgazione scientifica all'interno di contesti che ne hanno valorizzato l'articolata ricerca musicale, autopromossa e autofinanziata grazie all'investimento diretto dei fondatori M. Mazzetti e L. Ticli e all'impegno dei propri sostenitori e simpatizzanti.
Ora abbiamo bisogno di te per andare avanti con le nostre attività… sostienici anche tu e fai una donazione!
Anche la tua donazione una tantum sosterrà le nostre attività – nel campo della musica, didattica, ricerca, divulgazione, ecc. – e farà la differenza!