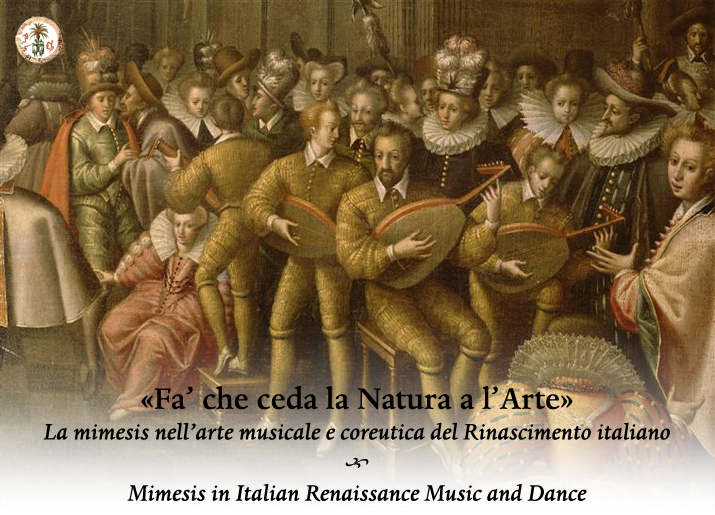 During the latter 16th century the Italian courtesan education contemplated a joint training system based on music, poetry and dance. We are glad to propose a program that combines music from Italian secular intabulated repertoire for voice and instruments, early baroque works and an unusual homage to Fabritio Caroso (dancing master, lutanist and writer) whose Balli have been reconstructed from Il Ballarino (1581).
— ™MUSIC BY: G. Caccini, V. Capirola, F. Caroso, B. Castaldi, B. B. Da Fabriano, M. Dall'Aquila, L. Luzzaschi, F. Da Milano, F. Rasi, C. De Rore et al.
 Il programma intende mettere in luce come l'unità fra musica, danza e poesia, sviluppata presso le corti italiane tra Cinque e Seicento, rappresentasse il fulcro educativo ed espressivo del cortigiano. Fra le figure emblematiche di questa virtuosa sinergia, si situa quella di Fabrizio Caroso, maestro di danza, compositore e scrittore, di cui si propone la ricostruzione di alcune coreografie in parallelo con l'offerta squisitamente musicale di brani tratti dal repertorio a una e due voci del primo Seicento e dal repertorio polifonico intavolato per voce e strumenti, entrambi soggetti ad un alto grado di improvvisazione e ornamentazione affidate all'esecutore.