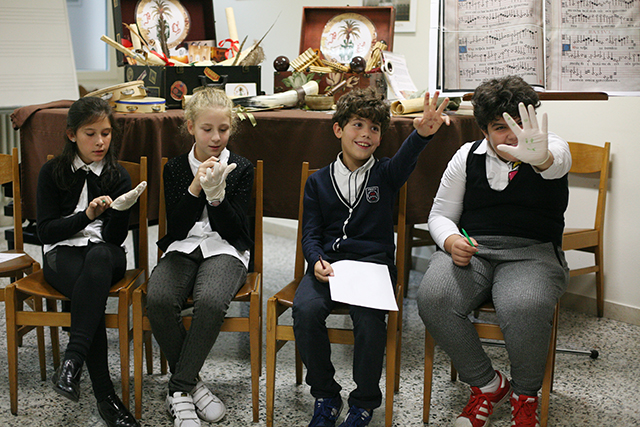 «Ex ore infantium» Project
Early Music Prep Courses
Discovering Music through Early Music Pedagogy – Child-friendly
Palma Choralis® · Research Group & Early Music Ensemble
Dott. Marcello Mazzetti & Dott. Livio Ticli
Preparatory courses designed for kids and teens (5-18 aged) which provide basic tools to sing (in small groups as well as in choir) and play several instruments such as Harpsichord, Lute, Gamba and Harp. Any chance to make music together is vital for learning, growing and making progress: beyond ordinary classes, performances, concerts, tours are scheduled to experience an unforgettable year making Early Music together!
Further, our Early Music Prep courses serve as a nursery for the "Pueri Cantores Palma Choralis" Ensemble which perform in Northern Italy since 2016 together with professional musicians and amateurs.
Palma Choralis Research Group – a team of academics, researchers in music performance, teachers and professional musicians  developed an avant-gard method to teach kids and teens Early Music  thanks to the Research Project «Ex ore infantium».
Since 2010, the project has been internationally rewarded as a successful toolbox for developing creativity and music potential in young generations through an innovative approach to Early Music which combines historic pedagogy, based on primary sources from Middle Ages to Baroque, as well as the results of the latest research in Music Education.
Addressed· 5-18 aged students
Music Background· None required
Admission · Audition and/or interview
→ English-taught courses available on request
Main Contents
• Guidonian hand and Renaissance Solmization
• Basic Elements of Cantus Figuratus · Rhythm, Melos and Memory
• Musica Instrumentalis
• Performance
Main Programmes
• Pueri Cantores – Early Music Prep Course (unbroken voices – children)
• Juvenes Cantores (broken voices – teenagers)